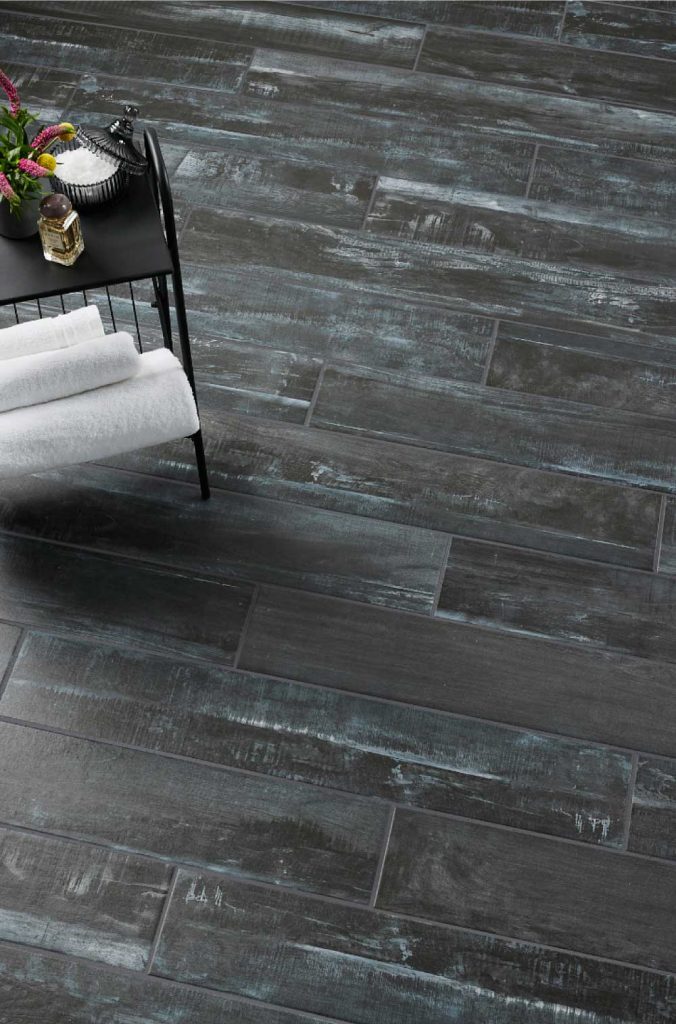 Yakarta Porcelain tile is a high-quality product made in Spain, with a size of 150 x 900mm.
It is designed to mimic the appearance of Balak wood, offering a contemporary take on the traditional kampong house style. These tiles are perfect for those who want to bring a touch of nature into their homes.
The tiles are made with a wood grain pattern that is incredibly realistic and difficult to distinguish from real wood. The warmth and coziness that this pattern adds to a room are unmatched, making it a great choice for those who want to create a cozy and inviting space.
Not only are these tiles aesthetically pleasing, but they are also incredibly durable and long-lasting. They are suitable for use on both walls and floors and can be used in kitchens or bathrooms to add a touch of rustic charm to a kitchen or a natural feel to a bathroom.
Besides their aesthetic benefits, Yakarta Porcelain tiles are also environmentally friendly, making them a great choice for those who are looking for an eco-friendly way to update their homes. With their bright and welcoming style, these tiles are a great way to incorporate a touch of nature into any room.